Fast and Secure WordPress Installation Service
Basic Wordpress Installation
$49
Wordpress Installation
Theme Installation (Basic)
Security Setup
SEO Ready
Popular Free Plugins + Contact Form
Google Analytics + Sitemap
Same Day Setup
Advanced Wordpress Installation
$299
Wordpress Installation
Theme Installation
Theme Customization
Security Setup
SEO Ready
Popular Free Plugins + Contact Form
Google Analytics + Sitemap
Looking for a Simple and Secure WordPress Installation Service?
Our WordPress installation service gives you a simple, quick and secure way of getting WordPress setup without hassle. We put together two packages that will give you a simple way of getting your WordPress website or blog up and running quickly in no time.
Why Choose Us?
Our mission is to deliver high-quality WordPress services that help our customers reach their goals.
WordPress setup is the first step; you will also need security configuration, hosting, database, plugins, a theme, and customization. We follow WordPress best practices in development and security to provide the best service for our customers. We have created hundreds of WordPress web sites and blogs in different industries, not only with basic installation, but also creating custom themes and premium themes for businesses.
Security
We utilize WordPress security best practices, install the best security plugins to keep your investment safe. We recognize that it's impossible to have a 100% secure website, but we try to make it harder to break.
Quick Turnaround
The Basic WordPress installation can be completed the same day, sometimes withing an hour. It'll depend on you providing the information promptly. The Advanced Package can take more time and it will depend on your theme and your requirements.
Plugins Installation
We will install the most popular and the best plugins that will help your website with a wide variety of features. We will install almost any free plugin like Contact Form 7, Really Simple Captcha, Social Media, Google Analytics, Growmap Anti Spam, All in one SEO pack and more. Contact us if you have any questions about any particular plugin.
SEO Ready
We configure your website with up to date SEO practices and plugins so your website is ready to work in search engine optimization by the time you start blogging and adding content. SEO services are not included, you can contact us if you are interested in hiring us.
Your Satisfaction
We will work with you until your website is up to your liking, but if we can deliver your website in a timely manner, we will give you a refund.
Our Experience
We have more than 12 years of experience in web design and development and more than five years creating custom WordPress solutions. We have created hundreds of WordPress websites and blogs in different industries. We have customized themes and created custom made themes. We work with individuals and businesses which has helped us understand
Who We Are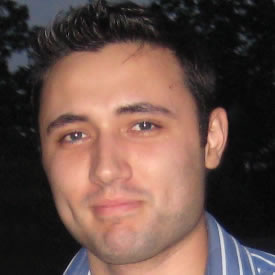 Ricardo is an entrepreneur with 14 years of experience in web design and development including working with WordPress and also 8 years working in internet marketing, SEO and pay per click.

Brian Siegel
Brian is an entrepreneur with 30 years of technology experience. Brian worked National Westminster Bank, Mobil Oil and consulted with AT&T, MCI and IBM.
Theme Installation
We can install any theme of you like, free themes or any premium theme you purchase. We recommend ElegantThemes or ThemeForest. You can select one free theme from ElegantThemes with any of our packages.
Basic Theme Installation
Our basic theme installation only includes the theme setup, menus and your logo.
If you pick the basic setup and then decide that you want the Advanced setup, you can upgrade and pay the price difference only.
Premium Theme Installation
In most cases after the theme is installed, the theme will not look like the demo setup by the theme developer. With our service we will setup your theme to look like the demo and we will help adding your content. This way you can see all the theme options working properly and get your website running in no time.
What People are Saying About our Services
When I started my blog I was a bit scared of all the choices you had to make for the design, hosting and so on.
TheFairestMe.com
We are delighted we found Tailored WordPress! We had never used WordPress before but they made it very easy.
Hailey – cineflashweddings.com
TailoredWP were recommended to us. We found ourselves very happy with the speedy service and help they provided - our site looks great.
Lindsay Johnston – donation-envelopes.co.uk
Tailored WP were great to work with, they took a real interest in our business and were able to grasp exactly what we wanted to accomplish.
Jon Estis – CampRedwood.net
F.A.Q.
What plugins I get?
We will install free plugins: Contact Form, Really Simple Captcha, Social Media, Google Analytics, Growmap Anti Spam, Smart YouTube, All in one SEO pack, Google XML Sitemaps and more.
Can I pay after you perform the work?
Unfortunately we have been in the position of not receiving a payment after the work is performed, so for that reason all the work has to be paid in advanced.
How you handle refunds?
If you are not satisfied with the service we provide a refund.
Need More Help? Contact Us
If you can't find what you are looking or need something special for your website, contact us today and we will be happy to help you.