Touch of Love Bible Church
We redesigned the website making it easier to find their content, and emphasizing their live streaming, podcast and sermons, while making it easier to accept donations.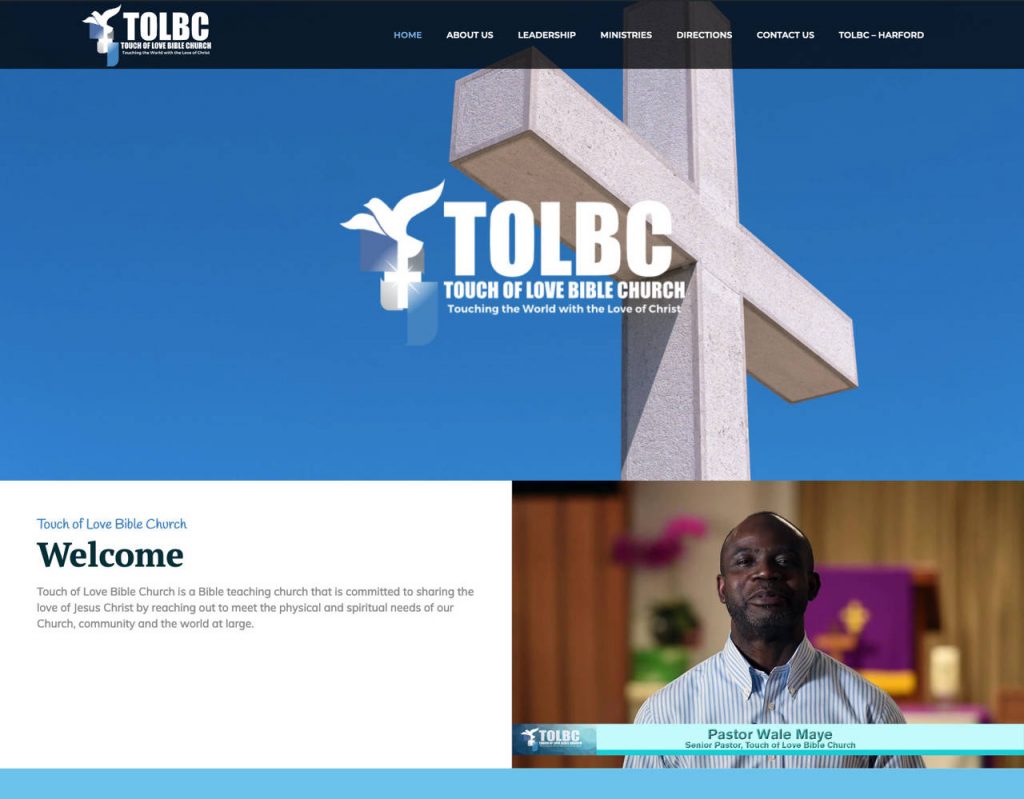 Some WordPress websites created by us
What people are saying about our services
My team has been working with Ricardo for several years now and considers him to be a an essential part of our team too. He developed our website and never hesitates to make any requested adjustments. He is creative, proactive, offers unique solutions, and always on top of the cutting edge trends and technology. This is key for us. Additionally, as a business owner this give me piece of mind! I strongly recommend his services.
For your Internet Marketing and IT needs including web design, web development, WordPress, custom themes and support: Ricardo Nuñez from TailoredWP.com is the best. His creativity and knowledge speak for themselves and I cannot recommend his services and professionalism highly enough. Ricardo can be reached TailoredWP.com
Our organization needed some troubleshooting on a WordPress installation and I contacted Mr. Nuñez for assistance. His communication, skill set and the resulting work was prompt and professional. He addressed our problem and impressed our clients. The cost was very reasonable and the quality of the follow-up has exceeded my expectations. Mr. Nuñez has an excellent range of abilities and I am happy to give my highest recommendation to him and his company for web, database and other technical solutions. We wold not hesitate to request his services in the future.
I have worked with Ricardo on numerous projects and his level of expertise in programming and internet marketing is superb. His attention to detail and the ideas that he brings to the table are a great asset and I highly recommend him!
I can't thank Ricardo enough. I had another developer drop the ball on putting together my main website in prep for a large conference I was attending as a speaker. He fixed all the problems, made it look a ton better, was super responsive and a fair fee to boot. I HIGHLY recommend Ricardo. There's a bunch of lazy people in this space that want to make a quick buck and move on to the next - Ricardo isn't one of them.
Tailored WP re-built our multi-page website, promptly and efficiently, including several customizations. Ricardo Nunez moved our website from our self-hosting to WP 3rd party hosting, and delivered on-time. We continue to rely on Tailored WP's comprehensive service for our website management.
Tailored WP saved the day. After hiring three web designers who wasted my money and my time, I finally asked ThemeFusion for a recommendation and was directed to one who knew how to code: Tailored WP is the best, most professional, and easiest to work with.